Helping people with disabilities to Find Activities in New Hampshire.
Find the most relevant local event venues and activities in New Hampshire.
DSPortal is an activity, event venue, and opportunity sourcing tool for Direct Support Professionals (DSPs), social workers, adults, and children with physical and/or cognitive disabilities.
DSPortal makes discovering activities in your community easy. Find opportunities that help improve productivity levels, self-esteem, and overall well being:
Categorized to your specific needs
Location Information
Standard Hours
Pricing Information
Accessibility notes
Ability to share events, activities, and locations with team members**
Individual users have access to all publicly listed activities, events, and locations in DSPortal & Unlimited Searches.
**  "Team" accounts are available and include: sharing private events/activities & user account management for a low monthly fee.
What Users are Saying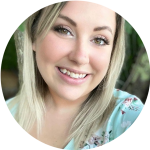 I've recommended DSPortal to a lot of my providers when they talk about trying to find volunteer work and other things to do.
Brandi Gregory
Community Coordinator for Creative Options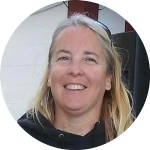 I like DSPortal because I can find many different ideas and locations of activities to do with the individuals I support.
Lara Tuck
DSP from Living Innovations
Multiple Options. No Obligations.
Free or Pay as you go. No long term contracts. Cancel anytime.
Unlimited users per Agency

Access to all publicly listed activities in DSPortal

Add unlimited events and activities for your team only

Manage users who can view team's private events & activities
Team Plan
$10/month
30 Day Free Trial
Unlimited users per agency

Access to all publicly listed activities on DSPortal

Add unlimited events and activities for your team only

Manage users who can view team's private events and activities

Manage multiple teams and agencies